Function:
Reduce heater to increase density;
Features:

Small power;
Few noise;
The best reference range to shrink (mm): Φ4-Φ9.5mm variety of specifications,length shorter than 2 meter(within the reference range, the life of the equipment will be longer)
Suitable tubes' material: copper, aluminum, iron, stainless steel etc.;
Suitable tube's shape: round;
Shrinking speed: uniform speed, non-uniform speed (according to the demand of customer).
Change roller or roll assemble can reduce different diameter;
Can match with our feeding machine to increase of efficiency;
Can match with our marking mechanism for mark your brand heaters.
Application:
Round heater reduce, such as tubular heater.
Information need for order SG12A1 roll reducing machine:
Tube diameter before and after reduce, such as Φ8-6.6mm
Length before reduce
Electrical supply (for example, 1 phase in 220v , 3 phase in 380V, 50hz)
When need to reduce different diameters, need to change related rollers.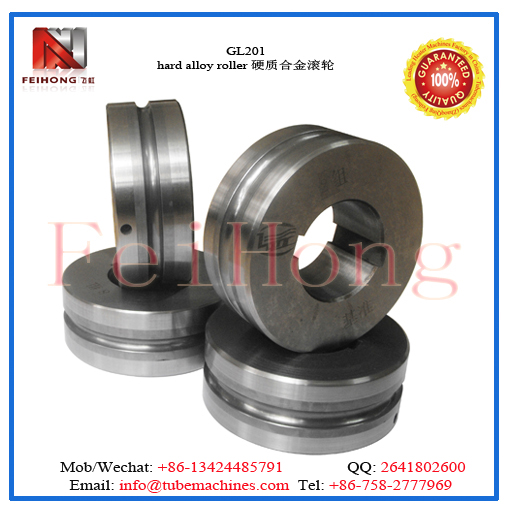 Reduced Heaters by SG reducing machine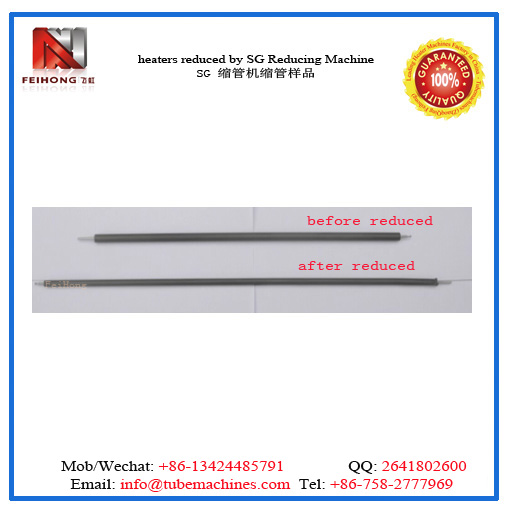 SG12A1 is a pipe reducing machine which in order to meet different requirement for heaters factory, it is widely use in tubular heaters bulk production.