Function:
Reduce heater to increase density;
Features:

The best reference range to shrink (mm): Φ4-Φ9.5mm variety of specifications,length shorter than 2 meter(within the reference range, the life of the equipment will be longer)
Suitable tubes' material: copper, aluminum, iron, stainless steel etc.;
Suitable tube's shape: round;
Shrinking speed: uniform speed, non-uniform speed (according to the demand of customer).
Application:
Round heater reduce, such as tubular heater.
Information need for order SG12A roll reducing machine:
Tube diameter before and after reduce, such as Φ8-6.6mm
Length before reduce
Electrical supply (for example, 1 phase in 220v , 3 phase in 380V, 50hz)
When need to reduce different diameters, need to change related rollers.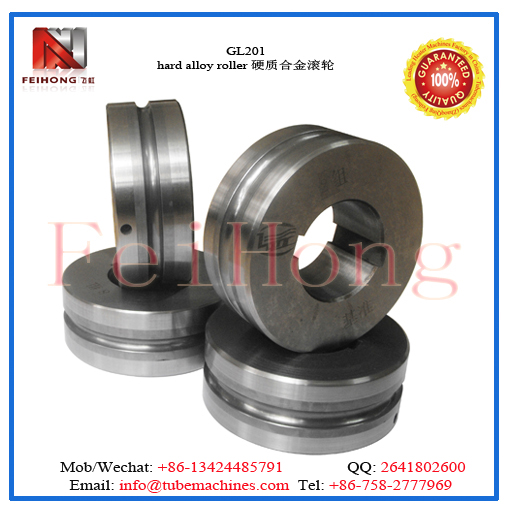 Reduced Heaters by SG reducing machine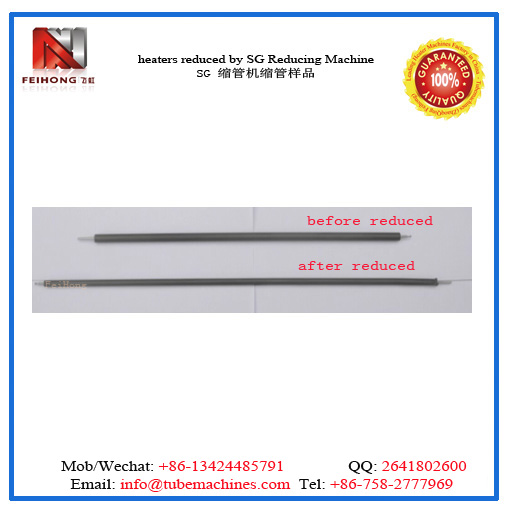 SG12A tube reducing machine is using the high-quality gear motor as its power, which is sent to the gear case through the double spindle. The cross transmission shaft is connected with the roller seat. Using rolling reducing method, tubes after reduced with smooth surface, roundness ±0.05mm (depend on diameter, material and length). The roller head structure is universal with SG12B, which can be separated with the machine frame and to be changed as a whole. One motion seat can wear several roller seat assemblies of different standards to achieve quick changing of the standard to fit producing need of different tubes.